FFPE DNA Purification Kit (Pre-filled)
Katalog-Nummer KA5520
Size : 4Kits
Contact local distributor :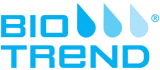 Telefonnummer : +1 850 650 7790
Product Description:
FFPE DNA Purification Kit (Pre-filled) is designed for the optimal automated extraction of DNA from FFPE tissues.
Supplied Product:
Kit content:
1. Auto Plate
 a. Washing Buffer 2
 b. Magnetic Beads
 c. Elution Buffer
2. Incubation Buffer
3. Lysis Buffer
4. Elution Buffer
5. Proteinase K
6. Spin tips
Pack Size:
96 reactions x4
Suitable Sample:
FFPE Tissue section
Sample Size:
50 - 60 um FFPE tissue sections
Storage Instruction:
Store at room temperature.