EGTA Buffer 0.5M, pH 8.0, DNase and RNase Free
Katalog-Nummer 40121266-1
Size : 50mL
Contact local distributor :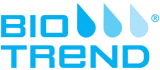 Telefonnummer : +1 850 650 7790
Description
EGTA [Ethyleneglycol bis (2-Aminoethyl ether)-N,N,N',N' tetraacetic acid] is of Molecular Biology grade, and is suitable for all molecular biology applications. Nuclease and protease free, EGTA is used to chelate CA2+ ions in the presence of Mg2+. EGTA chelates these two ions at a 1:1 ratio. EGTA is also used as a calibration standard for calcium ion concentration, with detection accurate to 10 �M. It can also be used as an anticoagulant at a concentration of 1 g per 100 mL of blood.
EGTA is soluble in 1M NaOH (110 mg/mL). As a saturated solution at room temperature, EGTA concentration is found to be 2 mM at a pH of 2.72.
References:
Greenberg S, el Khoury J, Kaplan E, Silverstein SC 1991. A fluorescence technique to distinguish attached from ingested erythrocytes and zymosan particles in phagocytosing macrophages. J Immunol Methods 139:115-122.
Bers DM, Patton CW, Nuccitelli R (1994) A practical guide to the preparation of Ca2+ buffers. Methods Cell Biol 40:3-29.
Ouanounou A, Zhang L, Tymianski M, Charlton MP, Wallace MC, Carlen PL (1996) Accumulation and extrusion of permeant Ca2+ chelators in attenuation of synaptic transmission at hippocampal CA1 neurons. Neuroscience (1996) 75:99-109.
Properties
Sie könnten auch an folgenden Produkten interessiert sein: