E2F4 (Transcription Factor E2F4, E2F-4)
Katalog-Nummer 029459-100ug
Size : 100ug
Contact local distributor :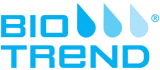 Telefonnummer : +1 850 650 7790

---
E2F4 is the most common E2F family member in a number of cell types. E2F4 deficiency has been shown to cause a decrease in the thickness of the gut epithelium, decrease in maturation of hematopoietic cell types and an increased rate of apoptosis, suggesting that E2F4 plays a role in normal maturation of several cell types. E2F4 has also been shown to be essential for the normal development of airway epithelium and early eye development. Other data has implicated E2F4 during normal heart development, specifically cardiomyocyte proliferation.

---
Applications:
Suitable for use in Western Blot and Immunohistochemistry. Other applications not tested.

---
Recommended Dilution:
Western Blot: 0.5ug/ml
Optimal dilutions to be determined by the researcher.

---
Positive Control:
HeLa lyate cells

---
Storage and Stability:
May be stored at 4°C for short-term only. Aliquot to avoid repeated freezing and thawing. Store at -20°C. Aliquots are stable for 12 months after receipt. For maximum recovery of product, centrifuge the original vial after thawing and prior to removing the cap.

---
---
---
---
---
---
---
Form
Supplied as a liquid in 0.1M Tris-glycine, pH 7.4, 150mM sodium chloride, 0.05% sodium azide.
---
Purity
Purified by Protein G affinity chromatography.
---
Immunogen
Recombinant corresponding to human E2F4 fused to His-tag.
---
Specificity
Recognizes human E2F4.
---
---
Important Note
This product as supplied is intended for research use only, not for use in human, therapeutic or diagnostic applications without the expressed written authorization of United States Biological.
---