DNP (Dinitrophenol) (Biotin)
Katalog-Nummer 029454-Biotin-100ul
Size : 100ul
Contact local distributor :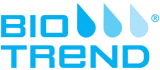 Telefonnummer : +1 850 650 7790

---
Clone Number
13A173 (9H8.1)
Dinitrophenol is a small water-soluble, hydrophobic ligand that binds to transthyretin at acidic pH and also reduces the formation of amyloid fibril. DNP levels of 100mg/ml or more is greatly toxic to acclimated bacteria. DNP has been associated with possible therapies for neurodegenerative and neurological disorders.

---
Applications:
Suitable for use in Western Blot. Other applications not tested.

---
Recommended Dilutions:
Optimal dilutions to be determined by the researcher.

---
Positive Control:
Oxyblot protein standards

---
Storage and Stability:
Store product at 4°C if to be used immediately within two weeks. For long-term storage, aliquot to avoid repeated freezing and thawing and store at -20°C. Aliquots are stable at -20°C for 12 months after receipt. Dilute required amount only prior to immediate use. Further dilutions can be made in assay buffer. For maximum recovery of product, centrifuge the original vial after thawing and prior to removing the cap.

---
Note: Applications are based on unconjugated antibody.

---
---
---
---
---
Concentration
As Reported
---
Form
Supplied as a liquid in PBS, pH 7.2. No preservative added. Labeled with Biotin.
---
Purity
Purified by Protein G affinity chromatography.
---
Immunogen
DNP, conjugated to KLH
---
Specificity
Recognizes DNP. Species Crossreactivity
---
---
Important Note
This product as supplied is intended for research use only, not for use in human, therapeutic or diagnostic applications without the expressed written authorization of United States Biological.
---