DMSO Bio-Max, Cell Culture Grade [67-68-5]
Katalog-Nummer 40470005-1
Size : 50mL
Contact local distributor :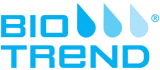 Telefonnummer : +1 850 650 7790
Description
DMSO is an invaluable solvent for a number of molecular biology applications. It is often used to precipitate proteins or minimize interference in PCR. Molecular Biology Grade DMSO is prepared using 100% pure DMSO that has been further refined and deoderized.
DMSO will dissolve most common filters at high concentrations. It is recommended to dilute the solvent in the desired solution and filter-sterilize afterwards.
bioWORLD carries all reagents necessary for protein purification protocols, PCR, and DNA sequencing.
---
bioWORLD's products are supplied for LABORATORY RESEARCH USE ONLY. The product may not be used as a drug, agricultural or pesticidal product, food additive or as a household chemical.
Properties
Hazmat Ship
Non-hazardous unless international or over 5.0 L.
Appearance color
Colorless to faint yellow
Solubility (@ RT)
Soluble in water, ethanol, ether, chloroform, benzene, and acetone.
Sie könnten auch an folgenden Produkten interessiert sein: