beta-Amyloid (1-42), HiLyte™ Fluor 647-labeled - 0.1 mg
Katalog-Nummer AS-64161
Size : 0.1mg
Contact local distributor :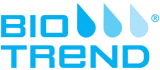 Telefonnummer : +1 850 650 7790
Aß (1-42), a major component of amyloid plaques, accumulates in neurons of Alzheimer's disease brains. Biochemical analysis of the amyloid peptides isolated from Alzheimer's disease brain indicates that Aß (1-42) is the principal species associated with senile plaque amyloids, while Aß (1-40) is more abundant in cerebrovascular amyloid deposit. This beta-amyloid (1-42) peptide is labeled on the N-terminus with HiLyte™ Fluor 647, Abs/Em = 649/674 nm.
Specifications
Chemistry
Sequence one letter code

HiLyte Fluor™ 647-DAEFRHDSGYEVHHQKLVFFAEDVGSNKGAIIGLMVGGVVIA

Sequence three letter code

Hilyte™ Fluor 647-Asp-Ala-Glu-Phe-Arg-His-Asp-Ser-Gly-Tyr-Glu-Val-His-His-Gln-Lys-Leu-Val-Phe-Phe-Ala-Glu-Asp-Val-Gly-Ser-Asn-Lys-Gly-Ala-Ile-Ile-Gly-Leu-Met-Val-Gly-Gly-Val-Val-Ile-Ala-OH

Molecular Mass/ Weight
Properties
Absorbance (nm)
Emission (nm)
Modification
Conjugation type
Modification Name
Conjugation
Quantity & Purity
Purity
Storage & stability
Form
Storage Conditions

- 20 °C Protected from light

Activity
Biomarker Target

beta-amyloid
beta-amyloid (1-42)

Detection Method
Research Area
Sub-category Research Area
Usage
Source
Source / Species
Sie könnten auch an folgenden Produkten interessiert sein: