AIF1 (Allograft Inflammatory Factor 1, AIF-1, Ionized Calcium-binding Adapter Molecule 1, Protein G1, G1, IBA1) (HRP)
Katalog-Nummer 029413-HRP-100ul
Size : 100ul
Contact local distributor :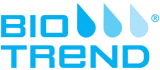 Telefonnummer : +1 850 650 7790




---
Clone Number
13A155 (20A12.1)
The allograft inflammatory factor-1 (AIF-1) is a 17kD interferon-gamma inducible Ca(2+)-binding EF-hand protein that is encoded within the HLA class III genomic region. AIF-1 is known to be identical with ionized Ca(2+)-binding adaptor 1, microglia response factor-1, and daintain. AIF-1 expression is mostly limited to the macrophage/monocyte lineage, and is augmented by cytokines, such as IFN-gamma. It is reported to be involved in neuronal function, inflammatory responses, allograft rejection, autoimmunity, and the activation and function of macrophages. It is also shown to be expressed in macrophages and microglial cells in autominnume disesases such as experimental autoimmune encephalomyelitis, and neuritis and uveitis models.

---
Applications:
Suitable for use in Western Blot and Immunohistochemistry. Other applications not tested.

---
Recommended Dilutions:
Immunohistochemistry (Paraffin): Heat-induced epitope retrieval in citrate buffer, pH 6.0
Optimal dilutions to be determined by the researcher.

---
Storage and Stability:
Store product at 4°C if to be used immediately within two weeks. For long-term storage, aliquot to avoid repeated freezing and thawing and store at -20°C. Aliquots are stable at -20°C for 12 months after receipt. Dilute required amount only prior to immediate use. Further dilutions can be made in assay buffer. Note: Sodium azide is a potent inhibitor of peroxidase and should not be added to HRP conjugates.
For maximum recovery of product, centrifuge the original vial after thawing and prior to removing the cap.

---
Note: Applications are based on unconjugated antibody.

---
---
---
Clone No
13A155 (20A12.1)
---
---
---
Concentration
As Reported
---
Form
Supplied as a liquid in PBS, pH 7.2. No preservative added. Labeled with horseradish peroxidase (HRP).
---
Purity
Purified by Protein G affinity chromatography.
---
Immunogen
Synthetic linear peptide corresponding to human AIF1.
---
Specificity
Recognizes human AIF1. Species Crossreactivity
---
---
Important Note
This product as supplied is intended for research use only, not for use in human, therapeutic or diagnostic applications without the expressed written authorization of United States Biological.
---